After testing over 45+ dog toys, we decided to give honest and unbiased reviews of the best dog toys for Boxers to help you teach and train them with fun.
Imagine leaving a Boxer alone at home with your belongings and objects. For as aggressive as they are known to be, they can tear anything that comes their way due to their wild behavioral instincts.
Although they are very loving and social animals, they may suffer from anxiety and boredom very easily and hence need toys and tools to keep them engaged and occupied.
Dog toys that are made to be durable, tough and chew resistant are quite suitable to cater to the habitat of Boxers. Toys that are very fragile cannot sustain longer and finding toys that can keep up to their energy levels can be difficult.
Therefore, we decided to list out and review some of the best dog toys for Boxers to keep up to their energy levels and let them enjoy their playtime.
The 11 Best Dog Toys for Boxers
1. KONG – Classic Dog Toy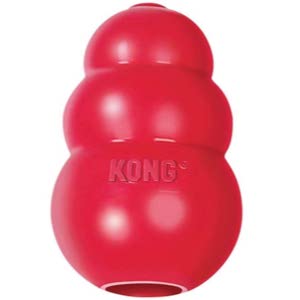 The KONG Classic Dog Toy is one of the best dog toys for Boxers as it can be used for playing fetch, bounce as well as a treat-dispensing toy and a chew toy to keep your dog engaged and stimulate him mentally.
KONG Toys are known to cure separation anxiety and satisfy your pet's instinctual needs.
You can also use this toy to stuff your Boxer's favorite treats, be it kibble or peanut butter and let your pooch savor the treat slowly.
These toys also encourage slow feeding in your Boxie. Moreover, it is made of KONG natural rubber that gives it a natural bounce and encourages your active Boxer to fetch and play for his treat.
KONG Toys are made in America and their reliable quality makes them trustworthy. Therefore, these toys are recommended by Veterinarians across the globe as these toys are known to cure various behavioral disorders and correct habits in pets.
To conclude, we think this is the overall best dog toy for boxers. This product has recieved a 4.6 out of 5 star rating from over 60,587 customers.
Key Features:
Size: Large
Material: Natural Rubber
Type: Chew Toy
Suitable For: Treat dispensing, fetching, licking, slow feeding, chewing, etc.
One disadvantage to the toy is that it is not quite true to size and the toy has a typical rubber-like smell. Else, the KONG Classic makes for a very engaging and interactive toy for hours of fun.
2. Goughnuts Indestructible Stick Durable Dog Chew Toy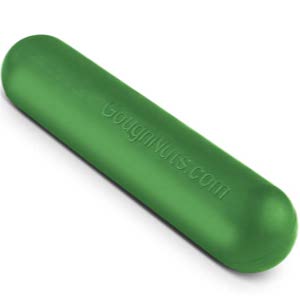 The Goughnuts Indestructible Stick Durable Dog Chew Toy makes it to our premium range of dog toys for boxers and is designed for the most aggressive chewers including Boxers.
These toys have exclusively been made by mechanical and polymer engineers for incessant chewing by the toughest of breeds.
The chew toy has a size for each breed and uses a high quality reinforced rubber that is used by astronauts and engineers. There are multiple types of rubber available to suit all kinds of dog breeds based on size and toughness levels.
The toys are used as great training tools and to calm anxiety and nervousness in pets. The chew toy has a visual indicator that helps in identifying when the toy has started to wear out and it's time to replace the toy before it causes any damage.
Key Features:
Size: Large
Material: Rubber
Type: Chew Toy
Suitable For: Chewing, teething puppies, aggressive chewers, calming anxiety and stress
It is available in various colors that indicate the strength and the toughness of the chew toy. Certain pet parents complain that it smells like chemicals and rubber that be irritating to your dog's senses.
Moreover, it is very heavy for dogs to carry around. The toughness and durability is quite good for Boxers.
3. Chuckit! Ball Launcher Classic Fetch Toy
Relax your arms while you indulge in fetch and let your dog run across farther distances with the Chuckit! Ball Launcher Classic Fetch Toy makes it our budget choice amongst all.
You can use it amidst the bushes or in your backyard and encourage your dog to exercise and run across farther distances.
The handle is made of lightweight and durable plastic that is extremely flexible and allows you to launch at an angle.
The launching handle measures 26 inches in length and the launcher also allows you to pick the ball up without coming in contact with the slobbery mess of the ball.
The toy comes in multiple color variants that make it bright and easy to spot. It allows for a comfortable pickup and you do not have to bend each time to fetch and launch the ball.
You can also use standard-sized tennis balls along with the ball for an added bounce.
Key Features:
Size: Medium
Material: Plastic & Rubber Ball
Type: Fetch Toy
Suitable For: Playing fetch, exercise, launching, running, etc.
However, the launcher does not throw that far and at the same time, the ball is not very chewing proof. If your pup is an aggressive chewer, he would end up chewing off the ball. It is however a great toy to encourage your dog into exercise.
4. Wobble Wag Giggle Interactive Dog Toy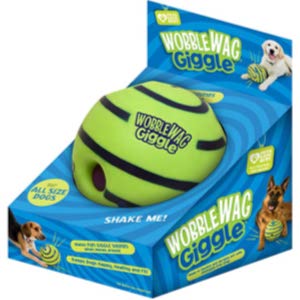 The Wobble Wag Giggle Interactive Dog Toy is a great tool for communicating as well as training your pet. The ball ideally has 6 clutch pockets that make it easy to grab the toy for you as well as your pet.
The ball makes some interactive noises just with a nudge of your dog's nose.
The interactive ball has an internal tube noisemaker that makes some enticing "play-with-me" sounds that attract your pet to play with it. It engages your dog into some curiosity and proves as a great tool of exercise for your best friend.
The toy is great for nudging and following instructions or simply playing fetch indoors or outdoors. Your Boxer being a very interactive and intelligent pet can easily get accustomed to the ball for hours of fun play.
The fun giggle sounds are sure to give your pet some fun time playing with the ball.
Key Features:
Size: Medium/Large
Material: Rubber
Type: Fetch Toy
Suitable For: Playing fetch, playing football, squeaking
The quality of the Wobble ball toy seems to have deteriorated with the ball losing its flexibility and not being hard enough to sustain tough chewing. However, the interactive sounds coming from the ball toy makes it a fun tool to indulge and play with.
5. KONG Jumbler Ball Dog Toy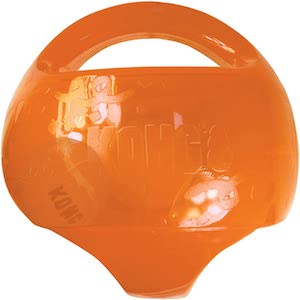 The KONG Jumbler Ball Dog Toy is very entertaining as it comes with a tumbler as well as a squeaky ball to fetch farther and attract your dog to play. It is a very interactive toy and the handle makes it very easy for you to launch the ball.
The toy is available in 2 shapes, a ball and a football. The handle makes it easy to shake and play with the toy for some rattling sounds. The squeaker sounds on the other hand are a great way to distract your pet from destructive behavior and attract him to play further.
This toy is available in 2 size variants as per your Boxer's size. It is available in a range of assorted colors to appeal to your pet and make it easy to spot during playing.
It is made of KONG's natural rubber and their range of toys have been known best to keep your pet engaged and calm behavioral disorders.
Key Features:
Size: Medium/Large
Material: Rubber
Type: Fetch Toy
Suitable For: Playing fetch, playing football, squeaking
However, the ball dog toy is not made for power chewers as they can chomp pieces very easily. It is not durable at all that makes it poor in terms of quality.
However, the squeaky sounds and the convenience of playing that it offers make it an interesting toy.
6. WEST PAW Zogoflex Dog Chew Toy for Boxers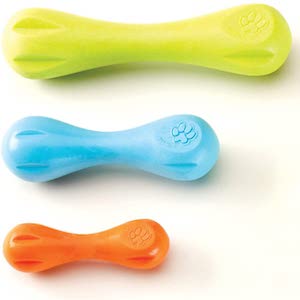 The WEST PAW Zogoflex Dog Chew Toy is made for the most aggressive breeds due to its bouncy texture and lightweight construction, it can also float in water, making it a great indoor and pool accessory.
Your pooch can simply play fetch with it or chew it for hours, making it an engaging experience for your pet.
Moreover, the chew toy is also pet safe and a good alternative to wood as it does not start breaking or shredding apart, causing fewer chances of injury.
The chew stick is made of recyclable materials that are non-toxic to your pet as well as the environment as well as made of safe materials in the USA.
The best part is, the chew toy comes in attractive and bright colors that are easy to spot in water or on the ground. It is also dishwasher safe, making it fairly easy to handle and clean, unlike other dog toys with complicated designs and construction.
Key Features:
Size: Large
Material: Plastic
Type: Chew Toy
Suitable For: Chewing, playing in the pool, playing fetch
The toy comes with a 100% guarantee against damage. However, it is not as durable as it claims to be as it is not made for tough chewers at all.
If your dog ends up swallowing a chunk of the toy, it may cause further damage. However, it can be used for playing fetch and a great pool accessory which makes it worth it.
7. Otterly Pets Dog Rope Toys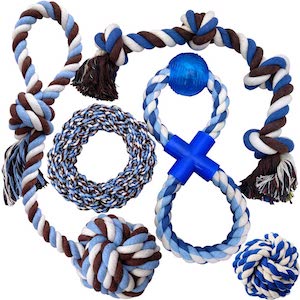 Otterly Pets Dog Rope Toys are the perfect tools for your Boxer to release all his pent-up energy. The entire kit includes 5 high-quality premium ropes of different shapes and sizes and uniquely twisted knots for fun biting.
The appealing colors and the twisted complicated design stimulate your pet and also help in maintaining their oral health.
The ropes are of 100% natural cotton fibers that are durable and can be used for playing tug and chewing. The non-toxic cotton makes sure to clean your pet's teeth and also exercise their gums.
The product is backed by a lifetime warranty and is suitable for medium to large-sized Boxers.
The chew ropes also provide relief from boredom and anxiety to your pet and satisfy their aggressive instincts. These ropes are 25% thicker than any other rope toys for dogs.
The various designs and shapes are good enough to tug, pull and grip for you as well as your pet.
Key Features:
Size: Medium
Material: 100% Cotton Fibers
Type: Tug Toy, Rope Toy
Suitable For: Playing Tug of War, Chewing, Flossing
However, as claimed by manufacturers, the rope toys are not very durable and can tear apart almost easily. These ropes are clearly not meant for aggressive boxers and are good for boxer puppies.
8. Chuckit! Petmate Fetch Toy for Dogs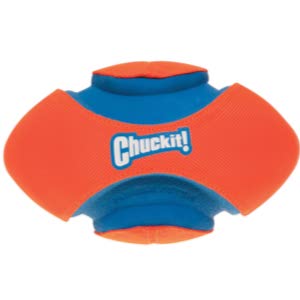 The Chuckit! Petmate Fetch Toy for Dogs makes for an ultimate game of football and fetch due to its aerodynamic shape and design and can be launched across a good distance.
The deep ridged groove design allows you to pick it quite easily as well as carry it.
The material of the fetch ball is durable and puncture-resistant as it is made of rubber and EVA foam as well as polyester materials that make it extremely tough and flexible. The buoyant design allows you to use the toy even in water.
The bright colors of the football allow you to play with it even during nighttime due to its high visibility. The material creates a random bounce that keeps your Boxie on his toes all the time.
Key Features:
Size: Small
Material: Rubber, EVA Foam and Polyester
Type: Fetch Toy
Suitable For: Playing in the pool, playing fetch, football
However, be careful if your Boxer is an aggressive chewer as the ball may not be that durable. If he ends up ingesting any parts it can be quite dangerous for your sensitive pet.
All in all, the random bounce and the bright colors are very appealing and make it a great toy for playing on land as well as water.
9. Planet Dog Snoops and Nooks Interactive Dog Toys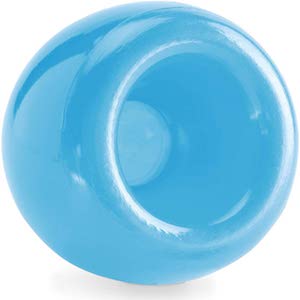 The Planet Dog Snoops and Nooks Interactive Dog Toys is a great way to train and play with your pet in an encouraging manner. The treat-dispensing toy is made of BPA free plastic making it quite safe for your Boxer to use.
The toy can be rolled and pushed to dispense a treat that adds to the challenge of the toy. Moreover, the toy has been infused with natural mint oil to attract your pup to play with the toy.
It is quite an interactive toy and is available in several appealing colors.
The toy has 3 design variants and each one of them is great for encouraging slow feeding. Your dog has to pull out the snoop each time to fetch his treat.
Since it is manufactured in the USA, it is of complete reliable quality and contains no harmful toxins or softeners.
Key Features:
Size: Medium
Material: BPA free plastic
Type: Treat Dispensing Toy
Suitable For: Interaction, Slow Feeding, Treat Dispensing
The treat-dispensing toy, however, is extremely large and does not stand true to size. It is not suitable for boxers who cannot grip their toys easily. However, the innovative treat-dispensing design is quite engaging for hours of play.
10. Frisco Hide and Seek Plush Puzzle Toy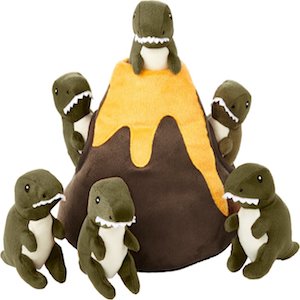 Since Boxers belong to the herding and guarding breed of animals, they enjoy playing hide-and-seek which makes Frisco Hide and Seeks Plush Puzzle Toy a fun toy to play with.
The toy includes a set of 6 tiny and cute squeaky dinosaurs that can be removed, inserted, and hidden for engaging hours of fun.
The toy is a source of daily mental stimulation as well as stimulating their natural instincts of playing hide-and-seek. The inbuilt squeakers serve as a tool to distract your pup.
The plush design provides a soft grip and is extremely gentle on your Boxer's teeth.
You can hide all the dinosaurs inside the volcano and watch your Boxer remove them. The plush texture also allows your dog to cuddle with the toy and makes for a very interactive and engaging training tool.
Key Features:
Size: Medium
Material: Polyester
Type: Puzzle Toy/ Hide & Seek Plush Toy
Suitable For: Interaction, Playing Hide & Seek, Squeaking
The plush toy is clearly not meant for adult Boxers as they may chew apart the squeaky toys almost easily.
However, you may want to supervise your pet before he gets his hands over the plush toys and not let them get too aggressive with the dinosaurs and the inbuilt squeakers.
11. Mammoth SnakeBiter Rope Toy for Boxers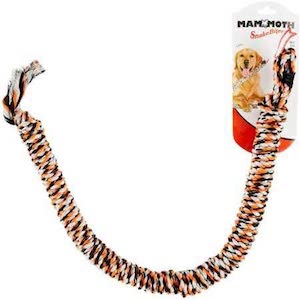 Your Boxer might be an aggressive puppy, but we have it fixed right with the Mammoth SnakeBiter Rope Toy for Boxers.
The rope fibers have been twisted and knotted in such a way that they create a challenging chewing experience as well as floss your dog's teeth.
The rope toy can also be used for pulling and tugging and comes in various assorted colors of ropes. The toy is excellent for strong chewers like Boxers and also serves as a great chew toy apart from a rope and tug toy.
The toy has its origins in the USA and has been made in Mexico. It is available in 2 sizes and multiple style variants.
The rope toy has knots on each end for an added grip while holding the rope that makes it easy for playing tug. It is also moderately long as well as encourages interaction between you and your pet.
Key Features:
Size: Medium
Material: Cotton Blend
Type: Rope Toy/ Tug Toy
Suitable For: Chewing, Playing Tug of War, Flossing Teeth
The toy is not quite worth the price as it is not durable at all. The ropes get detangled almost easily and do not sustain aggressive chewing. You can consider getting the toys for your tiny boxer pup and for teething pups.
Buyer's Guide: How to Keep Your Boxer Entertained?
Boxers are bred as guard dogs and their protective instincts make them loving companions at home.
But their high energy levels might be difficult for you to contain which is why they need to be constantly kept engaged and into the action of some of the other forms.
For them to maintain their ideal muscle shape and tone, you can keep them involved in constant exercise or agility forms such as playing fetch or fly ball.
Train your boxer using fun methods like interactive toys and games. Their actions and habits need to be controlled due to their huge size as they might end up injuring or knocking someone off.
They are a bit mischievous and difficult to control. Hence, gradual training with rewards would be a great way to keep their behavior and habits in check.
Take them for frequent walks and jogging with you. This is not only a great tool for interaction but also helps them to release their energy and exercise.
Before you start your day, make sure to tire them enough, so they remain calm for the rest of the day. A tired Boxer is a well-controlled Boxer.
Boxers are known to be guard dogs and hunting dogs by nature so a game of hide-and-seek would keep their instincts alive.
This can also provide a great way of interacting with your pet. Make sure that they stay in ample of space at home because they need it to release their hyperactivity and energy levels.
Different Types of Dog Toys for Boxers
After a careful understanding of their nature and playing habits, here is a list of the different types of dog toys for Boxers:
Chew Toys
While Boxers are left alone for long, they may get aggressive or destructive and destroy almost anything that comes their way. They have a strong grip that can tear objects apart due to their sharp teeth.
You will need extremely durable toys that can sustain their aggressive chewing. One of the best examples is puppy toys or KONG Toys that are made for tough chewing.
However, make sure to supervise when they play with chew toys and keep them away from your pet when the toys can cause a choking hazard.
Interactive Toys & Treat Dispensers
Interactive toys and treat dispensing toys form great tools of training. Boxers are extremely aggressive and need to release their energy either by indulging in physical activity or by training.
Even when you are not around, the interactive toys keep them entertained while the treat dispensers keep giving them occasional kibbles and rewards to keep them motivated to train and remain busy.
Puzzle Toys
Apart from physical activity, Boxers also need mental stimulation. Electronic toys and games that involve brain involvement and require problem-solving skills will challenge your boxer and stimulate them mentally.
You can also use rewarding puzzle toys that give out treats upon solving a level and increase the difficulty level of the puzzle to make it challenging for your dog and keep him more glued to the toy.
Fetch Toys or Balls
What better way to indulge your dog in exercise and activity than playing fetch and using ball toys. We all know how much dogs love playing with frisbees and balls.
Look for frisbees that are light yet have a sturdy construction and travel across larger distances having an aerodynamic design. Balls are that are bouncy match up to your pet's energy levels and keep them on their toes.
Balls that have a smooth texture on the outside are easy to grip for your Boxer's smallmouth. The sturdier the construction, they can be used as chew balls too when your Boxer is tired playing.
Rope Toys & Tug Toys
Rope toys and Tug Toys help your Boxer release their wild instincts and high energy levels. Going by their watch dog like aggressive and tough nature, they like pulling and groping objects.
Rope and Tug Toys also provide enough room to suffice their chewing and biting instincts while encouraging healthy interaction between you and your pet.
Tug Toys also serve as a great tool for releasing their energy and making them feel tough and overpowering.
Puppy Toys
Considering the size of their mouth, the toys that are of an ideal size for Boxers are Puppy Toys. Usually, they require small-sized toys or chew toys.
Small Puppy Chew Toys are an ideal bet as they enjoy grappling and tearing onto an object, while chew toys keep their aggressiveness in check.
What To Look For In The Best Toys For Boxers?
Of the various features that are necessary to look for in a dog toy, we have listed the most ideal features that are a must in the best toys for boxers:
Size
The usual size of Boxers is around 25 inches but since they possess a blunt muzzle, small to medium toys is an ideal choice for the breed.
Most of their range of toys would involve holding them with the mouth and hence, smaller size is always better. Large toys for Boxers may get uncomfortable for them to grip and hold.
Material
Coming to the choice of material for this dog breed, Boxers require toy materials that are extremely tough and durable.
Due to their aggressive nature, they have tendencies of destroying and tearing apart almost anything. Therefore, toys made of rubber and flexible nylon material are a great choice for tough grippers.
Most puzzle toys are made of plastic that can be dangerous if your dog ingests it. Therefore, while they play with plastic toys, be sure of supervising them and not leaving them alone with small toy parts.
Rubber is considered to be a much more reliable material, especially for Boxer chew toys that are most popular amongst this dog breed.
Type
Boxers being a very aggressive dog breed by nature usually require toys that help release their energy levels and bring their wild side out. Chew Toys and Tug Toys help feed their natural instincts.
The best type of toys for hyperactive pets would fetch toys like balls and frisbees that make sure to keep them busy into running and fetching across farther distances.
If you want to keep him engaged indoors, then puzzle toys are ideal for keeping them engaged as well as stimulating them mentally.
It solely depends upon the nature of your pet whether he likes indulging in intense activity or if he likes snuggling and cozying indoors.
Quality
Make sure to look for dog toys that belong to reliable brands and that don't wear out easily. These brands also make sure that the toys do not contain any artificial colors or chemicals and that they are safe for pet use.
Quality dog toys also last longer and stay with your pet for years. The quality of raw materials used for these dog toys as well as the manufacturing processes that the toys undergo is extremely safe.
Make sure to check the labels for the brand and the materials used before choosing to buy a dog toy for your Boxer.
FAQs for Best Dog Toys for Boxers
How much activity does my Boxer need everyday?
Boxers have moderate to high activity levels and usually require about 30-45 minutes of intense activity. In case of Boxer puppies, they require around 20 minutes of daily exercise.
The best way to indulge them is to make their activity fun and play fetch with them.
When the weather outside is extreme, avoid going for outdoor activities as they have short and trimmed coats, and they cannot sustain in extreme weather conditions. Stick to indoor puzzle games instead.
What toys are not safe for boxers?
Out of a varied range of dog toys, the ones that should be avoided are real wood toys. These toys start splintering upon excessive biting and may cause injuries when ingested or used further.
Therefore, toys that appear like wooden barks may be helpful as chew toys in this case.
In case of chewing toys too, allow your dog to chew them only up to a limit and make sure that they have been replaced before they can cause choking and other related damages.
Chew products that come with a visual identifier are much safer as they indicate when the toy needs a replacement.
How can I stop my Boxer from chewing on objects?
The best way to stop your boxer from chewing on objects is by buying them chew toys and keeping them mentally busy and stimulated with puzzle toys.
Allow them to utilize their extra energy during play, so they do not exploit it and release their pent-up energy on your objects.
How much for dog toys for Boxers?
Dog toys for Boxers can cost anywhere between $9-$29 depending upon the type, size, design, quality, material and various other factors.
The best dog toy for Boxers under a budget is the Chuckit! Ball Launcher Classic Fetch Toy that costs anywhere between $9-$10.
A premium range of dog toys for Boxers is the Goughnuts Indestructible Stick Durable Dog Chew Toy that costs around $25-$30. The best dog toy for Boxers is the KONG – Classic Dog Toy that can cost anywhere between $12-$15.
What is the best dog toy for Boxers?
According to us, the best dog toy for Boxers is the KONG – Classic Dog Toy that is a great toy for multipurpose use be it dispensing treats, or for unlimited hours of chewing.
A premium range of dog toys for Boxers is the Goughnuts Indestructible Stick Durable Dog Chew Toy that is made for the toughest of chewers and comes with a visual safety indicator.
The best dog toy for Boxers under a budget is the Chuckit! Ball Launcher Classic Fetch Toy that encourages your active Boxer to exercise and run across distances.
Final Note
Boxers are very aggressive, intelligent and agile pets and therefore getting toys specific to their habitat becomes a must. With a range of dog toys, it can be very difficult to choose which one is most suitable for a Boxer's playing habits and needs.
We researched for quite some time and have reviewed the best dog toys for Boxers along with also explaining what to look for in ideal toys for Boxers.
After all, your Boxie deserves some quality playtime with you with the best dog toys for Boxers!!
References:
Schade, V. C. (2021b, February 10). Dog-Tested, Trainer-Approved Dog Toys. PetMD. Retrieved August 25, 2022, from https://www.petmd.com/dog/training/dog-tested-trainer-approved-dog-toys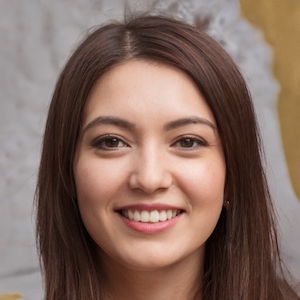 Karen Valenzuela is a dog behaviorist & trainer from Brooklyn, New York, and a freelancer for DogLovesBest. Karen is so much into dogs that she decided to become a dog behaviorist since she was in Middle School, and she did it too! She pursued her career as a dog behaviorist and now she's certified through ACAAB. She has trained more than 10,000 dogs to correct their behavior and helped them develop a strong bond with their owners. In her free time, she loves to explore new ways of making the pet canine's life more interesting and also has the ability to give those ideas the form of insightful posts.