Do you enjoy watching cute, fluffy, entertaining, funny, and silly dog posts on Instagram? Hitting the explore tab every time you want to see dog posts can surely help but at the same time, it can be frustrating and time-consuming because of the repeating and not-so-entertaining posts. There are a zillion Instagram accounts out there with mediocre or copied content. So, we've compiled a list of the best 25 dog Instagram accounts of 2020 for you to follow.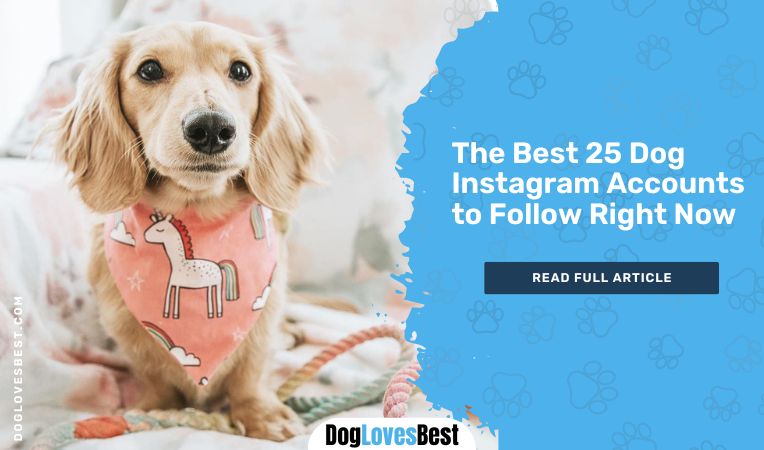 Like other celebrities and famous Instagrammers, there are superstar dogs as well with millions of followers. In addition to that, pet parents with amazing photography skills and creativity are putting out pawsome dog content you would never want to miss out on. Well, go through all the Instagram accounts included in our list and follow them right away!
1. Barked by 9GAG | Dog community (@barked)
View this post on Instagram
The first on our list is 'Barked', one of the best dog communities on Instagram. Barked is curated by 9GAG, a famous online platform, and a social media website.
With over 5 million followers, Barked features the most pawsome dogs from across the world.
Following this page alone can give you a daily dose of your dog content! Moreover, you can also visit their official website and join their VIP club for monthly rewards. From reels to IGTV videos, they make engaging posts that everyone loves. If you're also a feline lover, follow their @meowed Instagram account that features cats!
2. Jiffpom (@jiffpom)
View this post on Instagram
If you've never heard the name Jiffpom, you've missed seeing the cutest celebrity Pomeranian. The dog is not just a fluff nugget but holds two Guinness world records for running on back paws and front paws separately.
Jiffpom has also been featured in Katy Perry's music video "Dark Horse"
And also nominated as an 'Animal Star of 2019' for E People's Choice Awards. The cute, photogenic, celebrity fur-ball has more than 10 million followers on Instagram. 
3. Dogs of Instagram (@dogsofinstagram)
View this post on Instagram
Dogs of Instagram is another largest community on Instagram. They post the most curated content from the entries they got on their website. As their bio reads, 'bringing together the dogs of Instagram', they're indeed doing a great job for dog lovers by entertaining them.
You can also donate to them for the dogs in need through the website they have mentioned in the bio. What's more interesting? They also do giveaways 🙂
4. Doug The Pug (@itsdougthepug)
View this post on Instagram
It's impossible that you love Pugs and haven't heard about Doug the Pug ever.
This handsome and cute Pug is has become an internet sensation and also a winner of the 'Animal Star of 2019' E People's Choice Awards.
Doug is on YouTube, TikTok, Facebook, and Twitter as well. Well, apart from your daily dose of Pugilicious content, you can also buy their official merch from their website. They have face masks, dog calendars, plush toys, stuff animals on Amazon, wall decals, personalized merch, Doug messaging stickers, scholastic books, dog toys, and coloring books.
5. The Dogist (@thedogist)
View this post on Instagram
With 3.9 million followers, The Dogist has secured the fifth spot on our list. The person behind this Instagram profile with stunning photos of dogs is a photographer, Elias Friedman. He has also published a photo book named 'The Dogist: Photographic Encounters with 1,000 Dogs' which later became NeyYork Time Best Seller.
If you're a new pet parent, you will surely get inspiration seeing the photos posted on thedogist. You would also like to follow their @thedogistshop account. They post photos of different dogs with the merch there.
6. Tucker | The Golden Retriever (@tuckerbudzyn)
View this post on Instagram
Here comes the most adorable Golden Retriever on the Internet. Tucker lives in Michigan with his pawrent Courtney. She has mastered the art of making pawsome humorous videos with her dog Tucker.
You should definitely follow him on Instagram and should also check out his YouTube channel.
Tucker likes to meet his canine friends and play with them. He also can be seen video calling his friends when he misses them. If you ask me, I like their food review videos along with other dogs so much. Tucker's Instagram family has 2.8 million followers and it is constantly getting bigger.
7. Shinjiro Ono (@marutaro)
View this post on Instagram
The next on our list is a famous Shiba Inu dog, Shinjiro Ono. He is from Japan and has become an Internet sensation with a family of 2.5 million followers.
They have done a whopping more than 10k posts till now.
But don't worry, you will never get bored seeing the cute Shiba and how his day is going.
They have an online merch shop and also a brick and mortar store in Japan. Shinjiro has also competed in 'Animal Star of 2019' for the E People's Choice Awards.
8. Bulldog Blogger (@tecuaniventura)
View this post on Instagram
Do you like dogs wearing fancy costumes a lot? You won't regret following this sweet Bulldog. Tecuaniventura hails from a Russian town named Ussuriysk and has over 2.2 million followers from across the globe.
From riding on a sled and picnicking to wearing a costume of a cow, Tecuaniventura does everything to keep their online family entertained.
9. Doggos Doing Things (@doggosdoingthings)
View this post on Instagram
The next on our list is Doggos Doing Things with more than 2.4 million followers.
As the name suggests they are trying to capture and relive the moments of dogs' lives.
The content posted on this profile has that peculiar humor in it, however, pet parents know it's normal but you can't really scroll through without smiling or even laughing.
If you want to get featured and want people to know how funny, cute, and entertaining your dog is, you can submit videos on the website mentioned in their bio.
10. Tuna (@tunameltsmyheart)
View this post on Instagram
No, Tuna is not a pet fish (If at all for a moment you thought so). Tuna is a cute Chihuahua and Dachshund mix (Chiweenie) and a shelter dog adopted by Courtney Dasher in 2010. He is now 10 years old.
He became an internet sensation in the end of 2012 when his first photo was posted on Instagram.
Tuna has an exaggerated overbite, recessed jaw, and a slender neck which gives her a uniquely beautiful look. Seeing him you would say, "Tuna melts my heart, too". Follow Tuna for positivity, joy, and laughter.
11. Loki the Wolfdog (@loki)
View this post on Instagram
Loki is a mix of a Husky, Arctic Wolf, and Malamute rescued by Kelly during a blizzard in 2012. You should definitely follow Loki on Instagram if you love dogs and like adventure traveling. Loki's big brother who has been his canine companion for life just passed away recently. May his soul rest in peace!
Loki, Baily, and their parents are a big inspiration for others to explore woods, travel, and make memories. You can also visit their website to order their merch.
12. Maya The Samoyed (@mayapolarbear)
View this post on Instagram
Maya is a Samoyed girl with over 1.9 million followers on Instagram. She is cute, and their parents would rather like to recognise her as a polar bear. Their YouTube channel is as entertaining as their Instagram profile, so don't miss to check out their YouTube channel mentioned in the bio.
Maya shares her daily life with their huge virtual family.
She likes to dress up for festivals and holidays, cooks food, takes up trending doggo challenges, and also works from home diligently on her laptop because of the ongoing pandemic 😀 See her in action on her Instagram and YouTube!
13. WeRateDogs (@weratedogs)
View this post on Instagram
Do you want your pooch to get rated by doggo experts? Well, don't worry you won't be disappointed by the score for sure. We Rate Dogs puts up photos and small videos of amazing dogs from across the globe.
You will get to see what dogs are capable of including how a dog can hold the leaning tower of Pisa or drive a car. If you too want your dog to feature on We Rate Dogs, DM them your pics or simply tag them.
14. Theron Humphrey (@thiswildidea)
View this post on Instagram
The next on our list is @thiswildidea, curated by Theron Humphrey. Theron has taken dog photography to a next level with his dog Maddie.
His Instagram family has 1.3 million followers at this time and counting.
Maddie is a jolly Coondog who loves to travel a lot with her hooman. Theron has published two books as well: Maddie On Things and Maddie Lounging On Things. What I like about Maddie is the way she poses and the bond she shares with her parent Theron. It's lovely to see them travel and capturing moments.
15. Manny The Frenchie (@manny_the_frenchie)
View this post on Instagram
If you're a pawrent to a Frenchie, you know how a French Bulldog has the ability to sound cute and annoying at the same time.
As Manny's pawrents claim, he is the most followed French Bulldog on Instagram, he has whopping 1.1 million followers and counting.
Manny shares the moments of his daily happy life with the Instagram family. He also can be seen with his other Frenchie brothers, sisters, and friends. Not only Manny is cute, but also he is a philanthropist. Manny Foundation has helped to raise funds for many human and animal causes and continues to do so. You can help them by donating or just by following their work and sharing with the people who can help.
16. Menswear Dog (@mensweardog)
View this post on Instagram
The next on our list is Bodhi, the most stylish dog in the world as they say. It's astonishing to see a dog being a fashion model for menswear! Well, it's obvious to think that a dog wearing fancy costumes looks cute and comic but Bodhi looks just like a super-duper men fashion model when he poses in menswear.
He is an adult Shiba Inu dog.
Bodhi's journey of fame started when a photo of him in 2013 surfaced on the internet. And his modeling on-point menswear got an overwhelming response. He has been featured in GQ, Time Magazine, The New York Times, and CNN as well.
17. Maple and Morty (@mapleandmortycorgi)
View this post on Instagram
Do you love corgis and haven't seen Maple and Morty's Instagram yet? Just go follow them right away. To be honest, Maple and Morty are the cutest Corgis I've ever seen on the Internet.
They love to vacation, meet their friends at the park, play with Penny (one of their canine friends), and eat.
Their parent has mastered the skill of making amazing videos of their dogs and that's what makes their feed pawsome!
18. Pugdashians (@pugdashians)
View this post on Instagram
The next up is Pugdashians! Follow Sissy, Tilly, Natty, and Missy on Instagram for their PUGilicious content. They have a family of 242k followers on Instagram and counting.
You will be amazed, happy, and inspired to see how they live life to the fullest.
Here are some more reasons why you should follow Pugdashians: they are therapy dogs, fundraise for pug rescues, travel to pug events, host pug meetups, and are fashionistas.
19. Thoughts of Dog (@dog_feelingsig)
View this post on Instagram
Thoughts of Dog is different than the most included in our list. This account posts literally the thoughts of dogs, in other words, put a dog's thoughts in words.
Once you start reading their posts, I bet, you will want to see more.
The author of Thoughts of Dogs, Matt, has published a book as well. It is a lovely one with beautiful illustrations.
20. Whiskey and Bourbon (@mywhiskeygirl)
View this post on Instagram
Here comes Whiskey, a 6-year-old Vizsla, and a pup Bourbon. Whisky, Bourbon, and their pawrents are leading an adventure life in Squamish BC. They are definitely an inspiration for travelers.
They post about their adventurous life together in Squamish.
Sometimes they explore a small section in the forest, other times it's a corner of the creek, a trail, a road fork they've never taken. In a nutshell, you'll be happy to see how they're traveling, exploring, and capturing moments with their pets.
21. Hi I'm Chewie (@hi_im_chewie)
View this post on Instagram
The next on our list is another six-year-old Pomeranian named Chewie. You will love to be a part of their Instagram fam of 124k followers and counting. Their pawrents are doing a great job of putting up humorous and adorable posts.
You can follow them on TikTok as well.
Chewie shares his daily life adventures. Some days he's out to travel the world, staying at pet-friendly hotels and eating at yummy local restaurants. Other days he's at home sleeping on the couch while his pawrents work.
22. Mr. Todd and Sargant Sally (@mister_todd_)
View this post on Instagram
Mr. Todd and Sargant Sally were rescued and suffered abuse before they found their 'furever' home. Todd was rescued from dogfighting and Sally from death row by Stand Up For Pits Foundation.
SUPF is a 501c3 nonprofit dedicated to educating, advocating, and saving the lives of pit bull "type" dogs.
Both the dogs are wrongly vilified and are inherently good. You will love to see how beautifully the moments from their daily life are captured. Follow their account, donate if you can for the great cause, and also share Stand Up for Pits Foundation page with the people who you think can help.
23. GoT Direwolves (@got_direwolves)
View this post on Instagram
The next on our lists are not dogs. They're dire wolves. Hey, just kidding. Direwolves have gone extinct, sadly.
They are Odin and Thor, Huskies who acted as dire wolves (Summer & Grey Wind) in the famous TV show Game of Thrones.
If you're a GoT fan, you will definitely want to know how Thor spends his life traveling, exploring different places, filming, and tour. You can help them raise funds by purchasing their merch.
24. Melissa_baldissera (@melissa_baldissera)
View this post on Instagram
Do you know how amazing wolfdogs are? They are a cross between a wolf and a domestic dog. Melissa is sharing her life in a pack on Instagram with her four dear wolfdogs.
All four of them; Dingo, Laika, Kuma, and Stark are Czechoslovakian Wolfdogs.
Follow them for the pack's adventure traveling captured well by Melissa.
25. Cooper & Sunny (@theramblingspaniels)
View this post on Instagram
Last but not least on our list is Cooper and Sunny, the coolest Cocker Spaniels on Instagram. They post stories mimicking favorite tv shows or reenacting day to day activities with comedic value. They don't have millions of followers yet but I'm sure they will reach there one day. Follow them on Instagram and you will be amazed to witness a day in their life.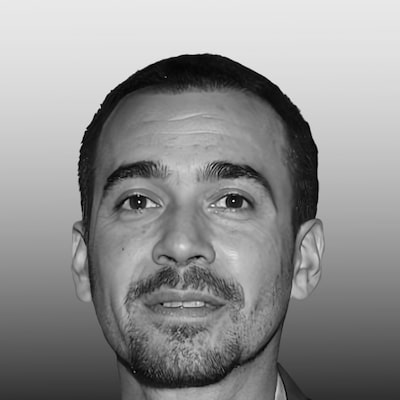 James Wilkinson joined DogLovesBest as a full-time writer with the objective of offering his insights on how to rear pets better. He shares the information through the experience he has gained over a span of 15 years working as a dog trainer. James also used to contribute regularly to several pet publications during his career as a trainer before joining this website. He also donates a portion of his own personal wealth to shelter abandoned animals in Gainesville, Florida and helps in finding a new home for them.