Meet Bobi, the world's oldest dog living and the oldest dog ever, who just turned 31 years old on May 11th, 2023! Born in a rural Portuguese village of Conqueiros in 1992, Bobi has lived his entire life with his owner Leonel Costa.
Bobi has achieved worldwide fame for his age and has been the center of attention since he was awarded his Guinness World Records titles in February.
Bobi's birthday party is a significant milestone and has been planned with great enthusiasm and care. In this article, we will delve into the life of Bobi, explore the secrets to his longevity, and share his heartwarming story with you.
Bobi's Background and Guinness World Records
On May 11th, 1992, a Portuguese family welcomed a new member, a puppy named Bobi. Fast forward to today, and Bobi is still alive and kicking, celebrating his 31st birthday.
Bobi has lived his entire life in the rural village of Conqueiros with his owner, Leonel Costa, and is officially recognized by the Guinness World Records as the oldest living dog and the oldest dog ever.
Since achieving these titles in February, Bobi has become somewhat of a celebrity, attracting visitors from all over the world to meet him.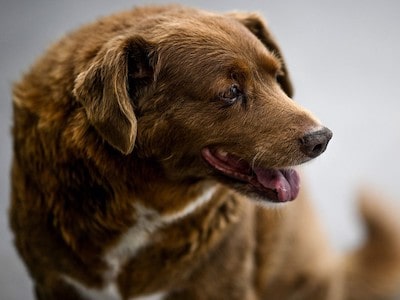 Life After Guinness World Records
Bobi's life has been hectic since he was awarded his Guinness World Records titles in February. Many journalists and people have come from all over the world to take pictures with him.
However, this has taken a toll on his health, and he was recently taken to the vet for a check-up. Leonel was concerned about the potential physical and mental stress caused to Bobi after seeing so many visitors. His health was a little damaged, but now it's better, Leonel said.
Bobi's Age Verification
Bobi's birth date has been confirmed by Serviço Medico-Veterinário do Município de Leiria (Veterinary Medical Service of the Municipality of Leiria), who registered Bobi in 1992. His age has also been verified by SIAC, a pet database authorized by the Portuguese government and managed by the SNMV (Sindicato Nacional dos Médicos Veterinários; National Union of Veterinarians).
Bobi's 31st Birthday Party
Bobi's birthday is a special occasion for his owner and the community he has lived in all his life. A big celebration is planned for his birthday on May 14th, 2023, in the traditional Portuguese style. The party is expected to draw more than 100 guests, including some who are flying in from other countries specifically to attend.
Bobi's diet consists of human food, so local meats and fish will be served to the guests, with extra treats for the birthday boy. The party will also feature a dance troupe, and Bobi is set to participate in one of the dances.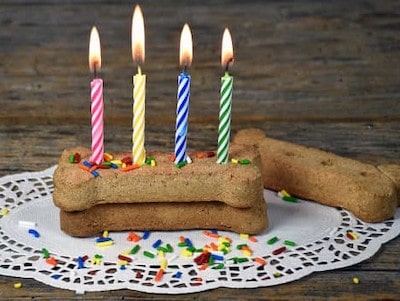 Factors Contributing to Bobi's Longevity
According to Leonel, the biggest contributing factor to Bobi's longevity is the calm, peaceful environment he lives in. Throughout his life, Bobi has freely roamed the forests surrounding the Costa house. He has never been chained or leashed.
Bobi also grew up surrounded by many other animals, so he was never lonely. Leonel describes him as a "very sociable" dog. Now in his senior years, Bobi finds it difficult to walk, so he prefers to hang out at home in the yard. His eyesight has gotten worse too, which means he often bumps into things when he walks.
Bobi, a Living Reminder of the Past
Leonel, who was just eight when Bobi was born, sees him as a living reminder of the past. Bobi represents the generations that have come and gone in Leonel's family. "Bobi is special because looking at him is like remembering the people who were part of our family and unfortunately are no longer here, like my father, my brother, or my grandparents who have already left this world," Leonel said.
Conclusion
Bobi is a unique dog who has captured the hearts of people all around the world. He has lived a long, happy life surrounded by love and care. His story is a testament to the fact that a calm, peaceful environment, a healthy diet, and social interaction with other animals and humans can significantly contribute to a pet's longevity. Happy 31st birthday, Bobi!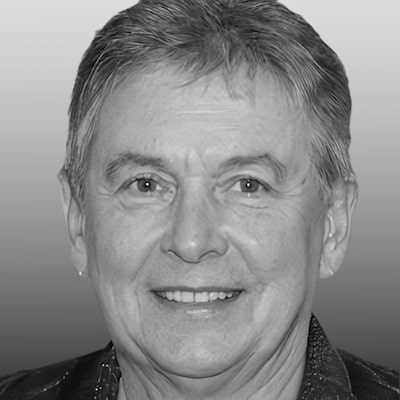 Ellis is a retired veterinary technician and full-time contributor at DogLovesBest. He likes writing about pet health care tips and reviews the products that are useful for fidos on a daily basis.
Ellis also guardians a Siberian husky, Nova, and a cat named Shilly. They all live happily with his wife Ammy, and both the dogs on a seaside apartment in Queens, NY.