We short-listed the most fun 5 places to take your dog swimming while ensuring their safety and health.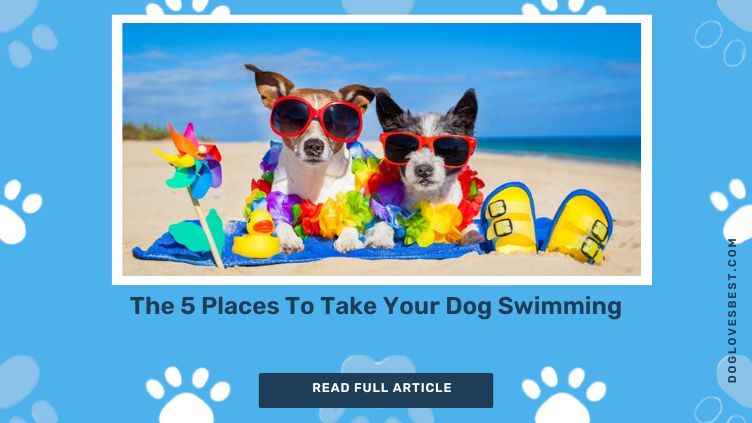 Does your dog love to swim, or simply want to train them to swim? In case you are insanely rich and have a great pool in your backyard, you are probably looking for a nice, clean, and safe water body to take your dog swimming to.
Swimming can be a great activity, and humans have a lot of public and natural places they can take a dip in. However, the same does not have to be true for your pooch.
Perfect Places To Take Your Dog Swimming
If you notice the sun being a little hotter, and the air dryer, your first instinct can be to cannonball into the pool. But if you have a dog, you may stop and wonder if your dog will be allowed at your swimming spot or not. This factor can make decision-making a little trickier and tougher.
This is why we have listed the best 5 places to take your dog swimming where not only will your pet be allowed inside, but are also going to so amazing your pooch will refuse to come out and go home!
1. Public Pools
If you do not have a personal pool set up in your house, you can check-in within your locality for Public Pools nearby. Generally, public pools do not entertain pets inside purely to maintain hygiene. However, there is a new trend of the end-of-season event held by some of these public pools where owners and dogs can take a swim together.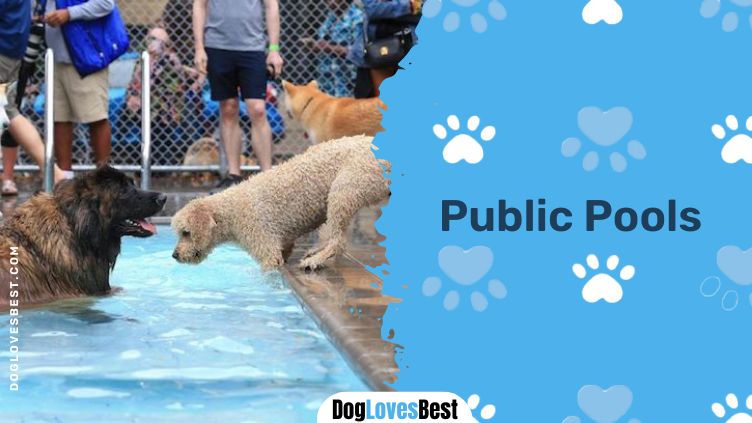 Most of these pools request a fee for entrance and this money is mostly forwarded to animal shelters and other charities for dogs and other pets. So, get calling and check if any of the public pools in your city participate in these events.
If you have a service dog, you are empowered by the U.S. Department of Justice and the ADA (Americans with Disabilities Act) to bring your dog inside the public or community pools. Please keep in mind that the service animals in the discussion here are only dogs.
2. Public Beach
This one is kind of tricky. If you are unable to get hold of a public pool area near your house, there is another option you can surely explore. Although some public beaches can be really harsh on you and your pooch by fining you if you bring them along, the others may actually encourage you the other way. Remember, these dog-friendly beaches only expect you to come and have a great time with your canine, so it is only fair to clean-up after your dog to make sure other pooches can also enjoy!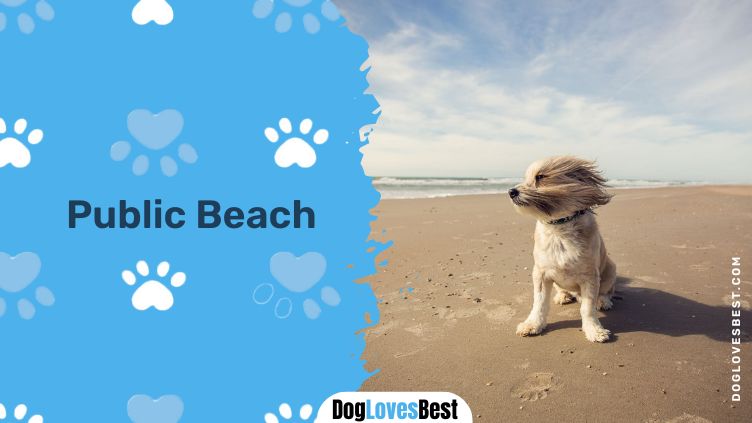 Some dog-friendly public beaches to head straight toward!
3. Swimming Lakes
Clean lakes are one of the best places for our dogs to swim. They are great if you're looking to train your pooch to swim as they are neither too shallow, nor too deep. You will find many swimmable lakes that will allow your pooch for a quick soak. You can do a quick online search and find the nearest swimmable lakes that will take your canine.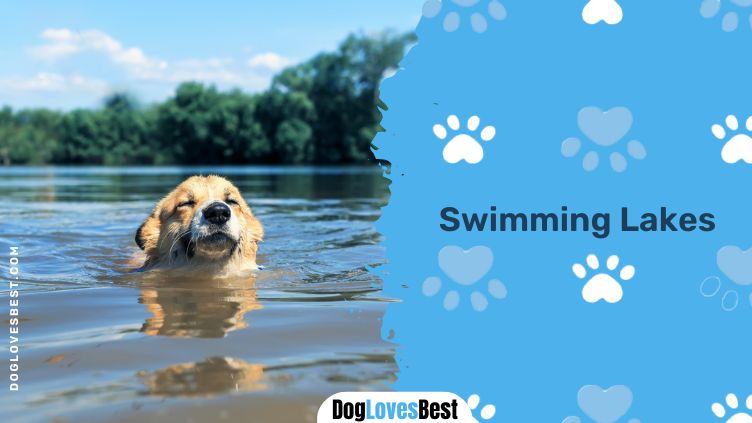 Other ways to find these lakes can include reaching out to your local outdoor sports or recreation stores. The staff at these kinds of stores is generally educated and aware of which water bodies not only allow pets but are also safe for them. You can also visit your state website's recreation or park sections, they are usually well-equipped with all the information you will need. Reaching out to the local Sierra Club members can also seem beneficial in getting some information.
4. Swimming Therapy Centers
In case your canine is going through some debilitating joint or bodily injury and you are in search of a swimmable space only for therapeutic reasons then try Swimming Therapy Centers. These centers can be found at reasonable rates across the country. You can easily check for the nearest hydrotherapy center on the Association of Canine Water Therapy's page. Get your local vet's reference for orthopedic problems in these rehab centers.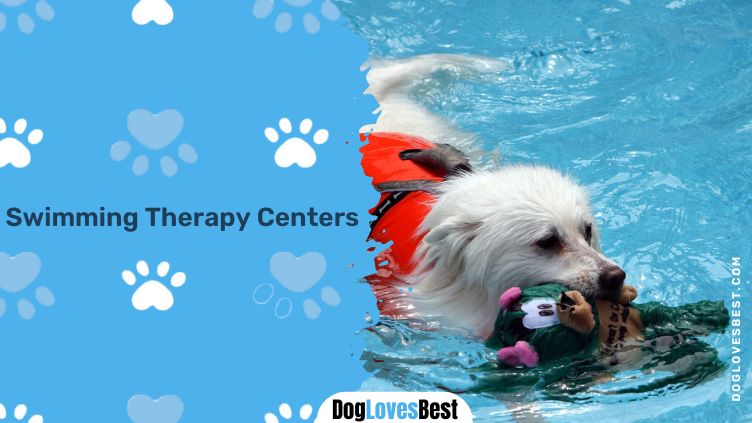 Water Therapy Benefits for Dogs:
Promotes healthy blood circulation
Relieves anxiety and other emotional problems
Alleviates muscle pain, stiffness, and swelling
Increases cardiovascular strength
Treats obesity in dogs
Swimming is an easier exercise for your dogs in comparison with running, and a swim center is going to offer your pooch with a 5-minute swim which is equivalent to a good 5-mile run. This is especially important in case your canine suffers from severe joint or hip problems.
If you are looking for an all-round exercise routine for a dog, there is nothing better than hydrotherapy. If you scan the mentioned benefits above, you will find that it does not simply relieve bodily issues for your canine. You can seek to eliminate many mental and physical ailments that your pooch goes through, and provide them with an ultimate body detox or revitalization with hydrotherapy for dogs.
5. Install a Dog Pool in Your Backyard
The best way to ensure your dog has fun, and also has safe swimming and soaking time is to have a pool installed in your backyard. This pool can be a pool for people where your dog will be welcomed or a very personalized kiddie pool for dogs which is going to be tear and chew-resistant.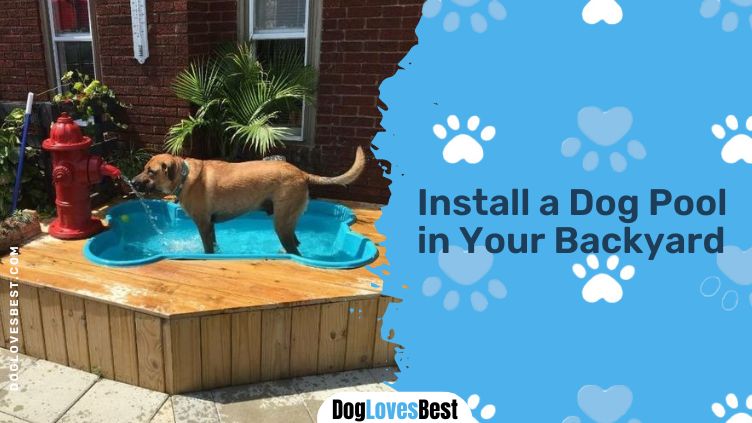 Dog Pools can be a great way to lay off the heat without exposing them to unfamiliar waters and contamination you may not be aware of. They are great for pooches who have not been trained into swimming as well, as most of them are no more than 6 inches tall. You can easily get a wading or kiddie pool for dogs online. Below are some of the features of the dog pool which you need to pay attention to:
Heavy-duty and industrial-strength PVC material
Chew-resistant, scratch-resistance, puncture-proof built
Easy for your pooch to get in and out without any assistance
Quick and easy drainage system; preferably using a draining hole
While choosing the perfect swimming pool for your pooch you have to make sure to pick the correct size and material for it in order for it to last longer.
Safety-Tips for Dog Swimming
There are some definite steps you will have to take in order to ensure your dog's safety while swimming almost anywhere. You cannot downplay the risks that dogs can encounter while having a fun bath time in a deep pool or lake. We have enlisted some of the most prime tips you can incorporate in your dog's swim sessions both before and after:
Gear up with a lifejacket or lifevest
No matter how good of a swimmer you believe you canine to be, always make sure to buckle them up with a durable and sturdy lifejacket. Lifejackets are a great device in making sure your furry friend is going to be safe and stable in the wild waters and will not require as much supervision. Reflective rims, heavy-duty fabric, and rescue handles are some of the features to out for in a dog lifejacket.
We cannot simply stress this enough. Always make sure if you are taking your pooch outside for swimming, that the particular space or water area is absolutely safe for your canine. Dogs are highly susceptible to infections and you do not want a fun activity like swimming to turn into a nightmare for your dog. Thoroughly inspect the water areas you shortlist before letting it interact with your canine.
Keep Fresh Drinking-Water
Swimming is a very robust exercise and requires a lot of effort. Your canine can easily tire him or herself within just 5 minutes of a good swimming session. This is why it is important to have fresh drinking water for your canine very close, so as to avoid any chances of dehydration. If you miss this, your dog is going to end up drinking whichever water he or she is wading through and that is not going to be very safe for them.
This is important for so many reasons. If you are taking your dog to a swimmable lake, or even a splash in the pool, then you may not need to put them on a leash. However, if your pooch is going to be running around and taking dips into beach water then it becomes of primary concern to keep them on a leash for safety reasons. Make sure to purchase a life jacket for your dog which has a D-ring for the leash.
Final Note
We have listed the best places you can take your dog swimming, and trust us on this—you and your pooch will love them! There is definitely some effort you will have to put through in order to find the best and safest place for your dog according to their swimming capacity.
Whether your dog is expert swimming or is still going through swimming lessons, this list has something for all. Once you shortlist the place for your dog, your next step will be to ensure their utmost safety. Safety precautions are a very important element here, and you do not want to miss out on them! Other than that, enjoy splashing around with your canine!
References:
PetMD Editorial. (2020d, October 16). Top Ten Water Sports for Dogs. PetMD. Retrieved September 2, 2022, from https://www.petmd.com/dog/slideshows/wellness/top-ten-canine-aquatic-sports
Dog Health. (2019, May 10). Center for Companion Animal Health (CCAH). Retrieved September 2, 2022, from https://ccah.vetmed.ucdavis.edu/dogs/dog-health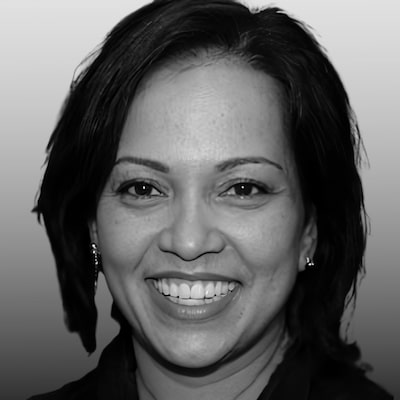 Anna Louis is a pet enthusiast and full-time contributor at DogLovesBest. Anna is profoundly interested in products and services that can help to improve the quality of life of pets while also strengthening the bonding they share with owners. She, along with her husband, is raising two Labradors and three Great Danes. Anna, her family, and the dogs live in the countryside, away from the hustle and bustle of urban Florida. Anna and her husband also love to spend time at the shelter for abandoned animals to care for the distressed animals.